Marianne
Cottage
Stay at Marianne Cottage at Johnsfort during your holiday in Ireland with Ireland At Your Leisure.
Plan Your Trip!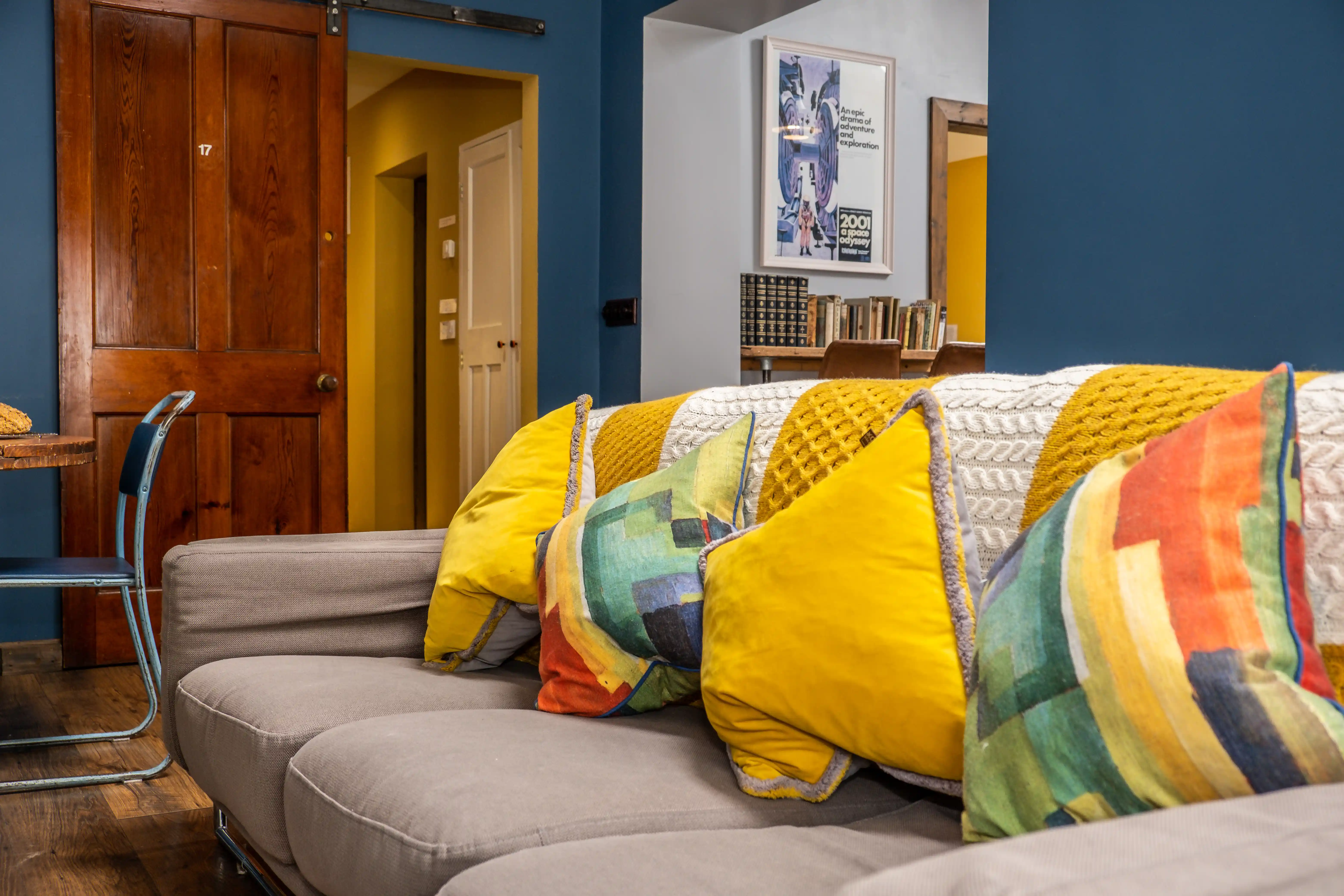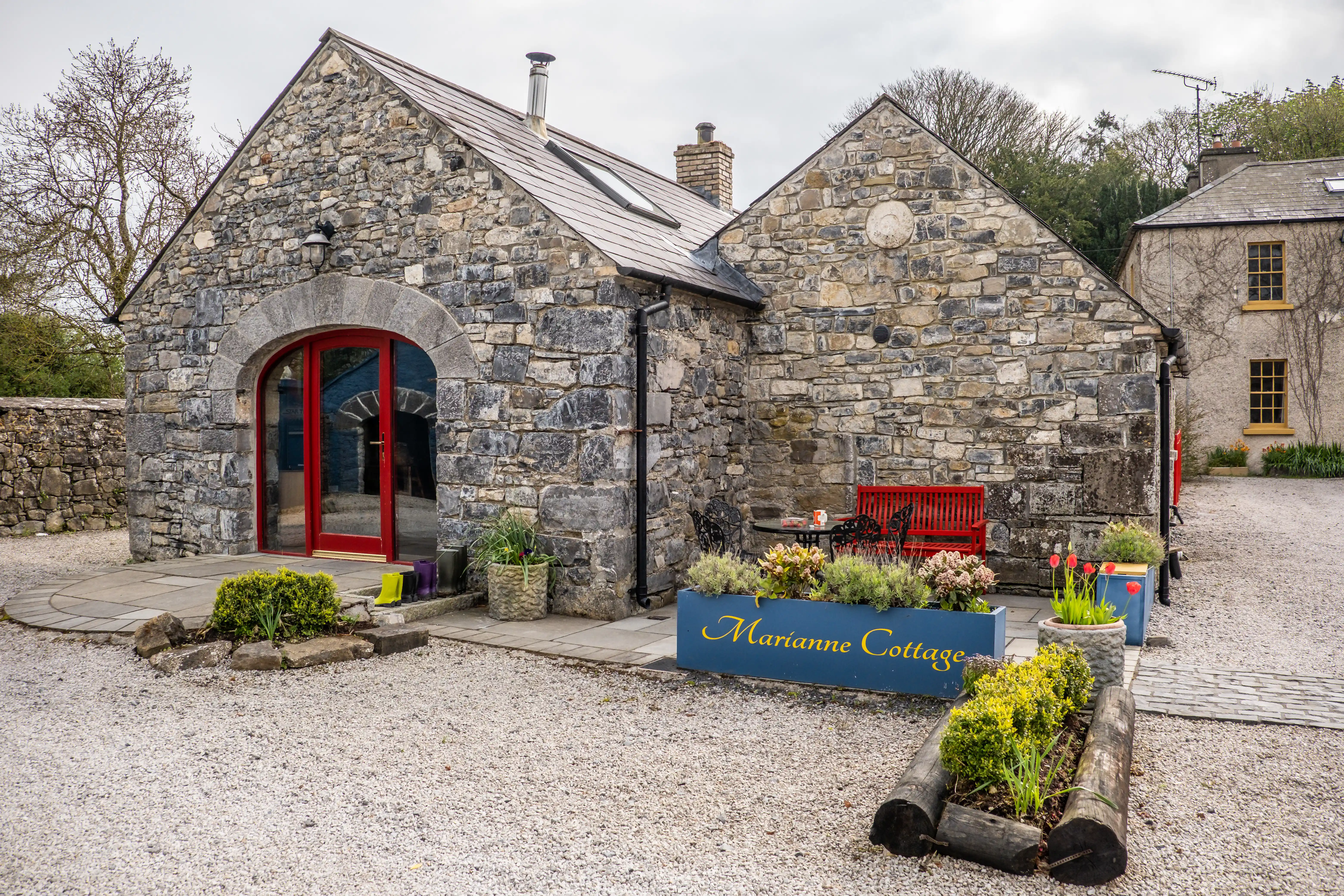 Stay At Marianne Cottage
Marianne cottage can sleep up to 5 guests with 2 bedrooms, 3 beds and 2 bathrooms. A camp bed is also available on request. This is a recently renovated Irish cottage with stone walls and a limestone hearth. This Irish cottage is cosy and inviting after a day of touring Ireland. Sit on the patio watching the sunset or snuggle up next to the fire stove.
Plan Your Trip!
Book Your Stay Through Airbnb
Perhaps you are on a self-drive tour of Ireland and you would like to just stay at Johnsfort in either Marianne Cottage or Bartholomew's Loft. If so, please follow the links below to book your stay through Airbnb. However, we highly recommend booking your tours AND accommodation with us for a more in-depth, personalised tour and definitely a more relaxing holiday. The narrow roads in Ireland are not for the faint-hearted!
Book With Airbnb
Follow the Airbnb link to book Marianne Cottage at Johnsfort house and select the dates and duration you would like to stay. To make the most out of your stay, contact us to plan your guided holiday.
Contact Us
Amenities We Offer:
Johnsfort Ireland At Your Leisure want to ensure your stay is comfortable and relaxing. We provide the following amenities in Marianne Cottage, Co Meath, Ireland.
Industrial Style
We take great pride in both Marianne Cottage and Bartholomew's Loft. In their look and style, their differences from other places and most of all the comfort and enjoyment our guests get from them. At Marianne Cottage you can curl up in front of the log stove at the end of your day and enjoy the peace and quiet as you admire the original stone walls with arch intact, exposed steel beams and double height ceiling.
Book Marianne Cottage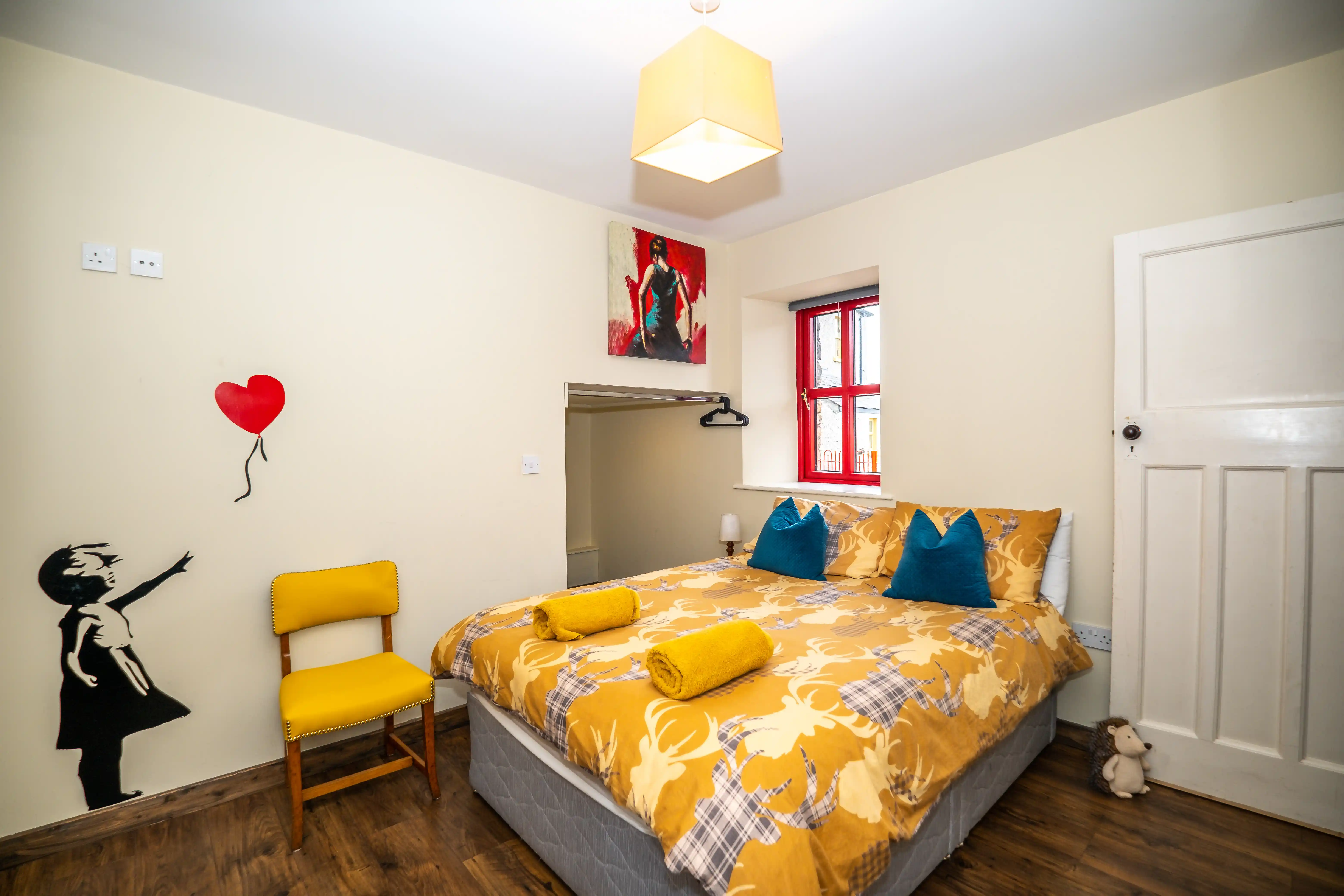 Bright Bold Colours
The cottage and loft are very spacious and have everything you need to have a relaxed, comfortable stay. The deep blue kitchen was handmade from wood and recycled brewery pipes. It has a fridge, full cooking facilities and espresso and filter coffee machines. We also have clothes washing and drying facilities in the utility room. The cottage has its own patio area for sitting out on to watch the glow of the sunset beyond the trees.
Book Marianne Cottage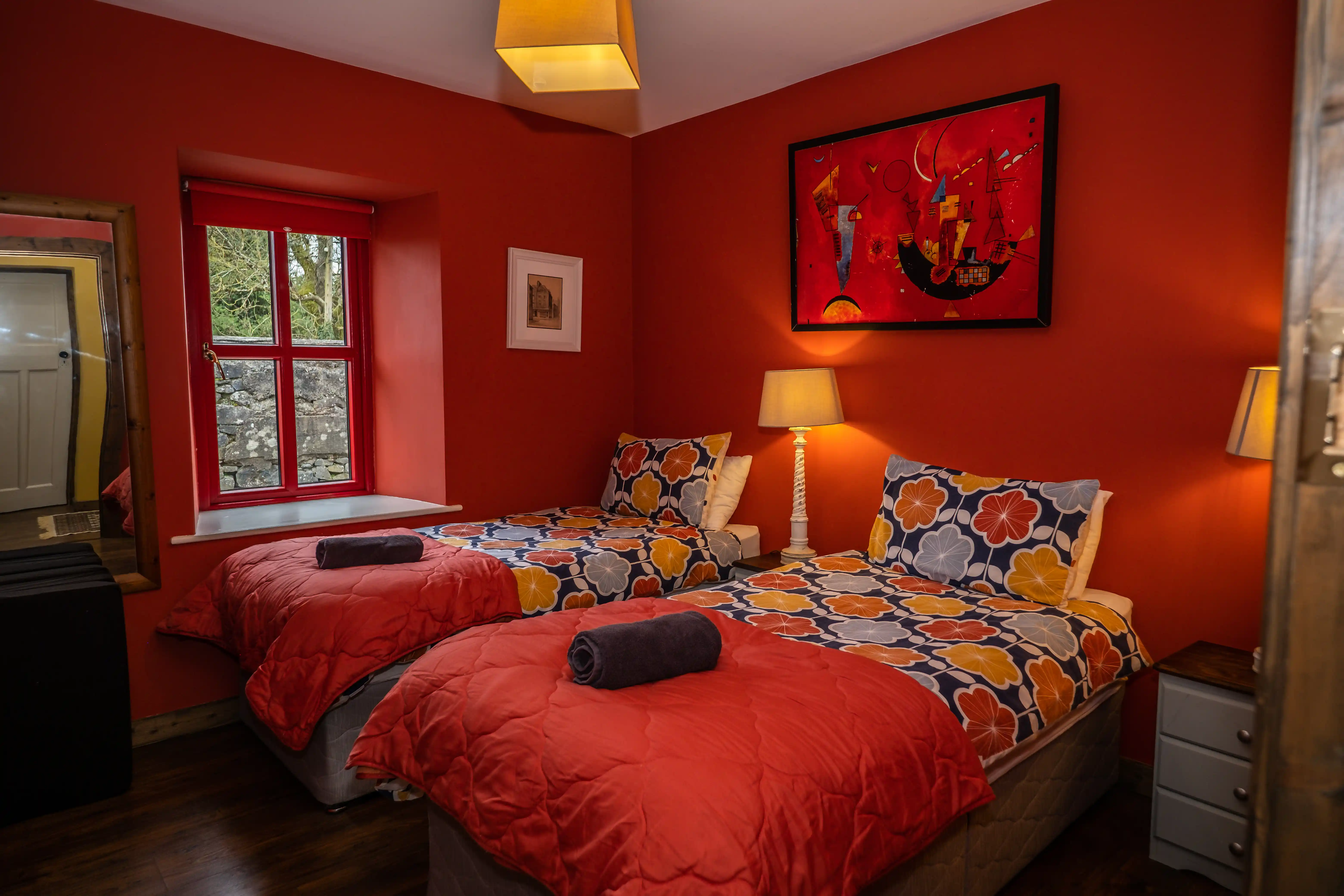 Comfort and Warmth
Both bedrooms are warm, snug and cosy. The main double bedroom has an en suite with a wet room. Mattresses were made by a local company and ensure a great night's sleep. We source our soap from a small local company who use goat's milk from their own goats. The twin bedroom can be made into a super-king size bed if necessary. The main bathroom with its bright red subway tiles, has a bath and shower.
Book Marianne Cottage