Bartholomew's
Loft
Stay at Bartholomew's Loft with Johnsfort, Ireland At Your Leisure.
Plan Your trip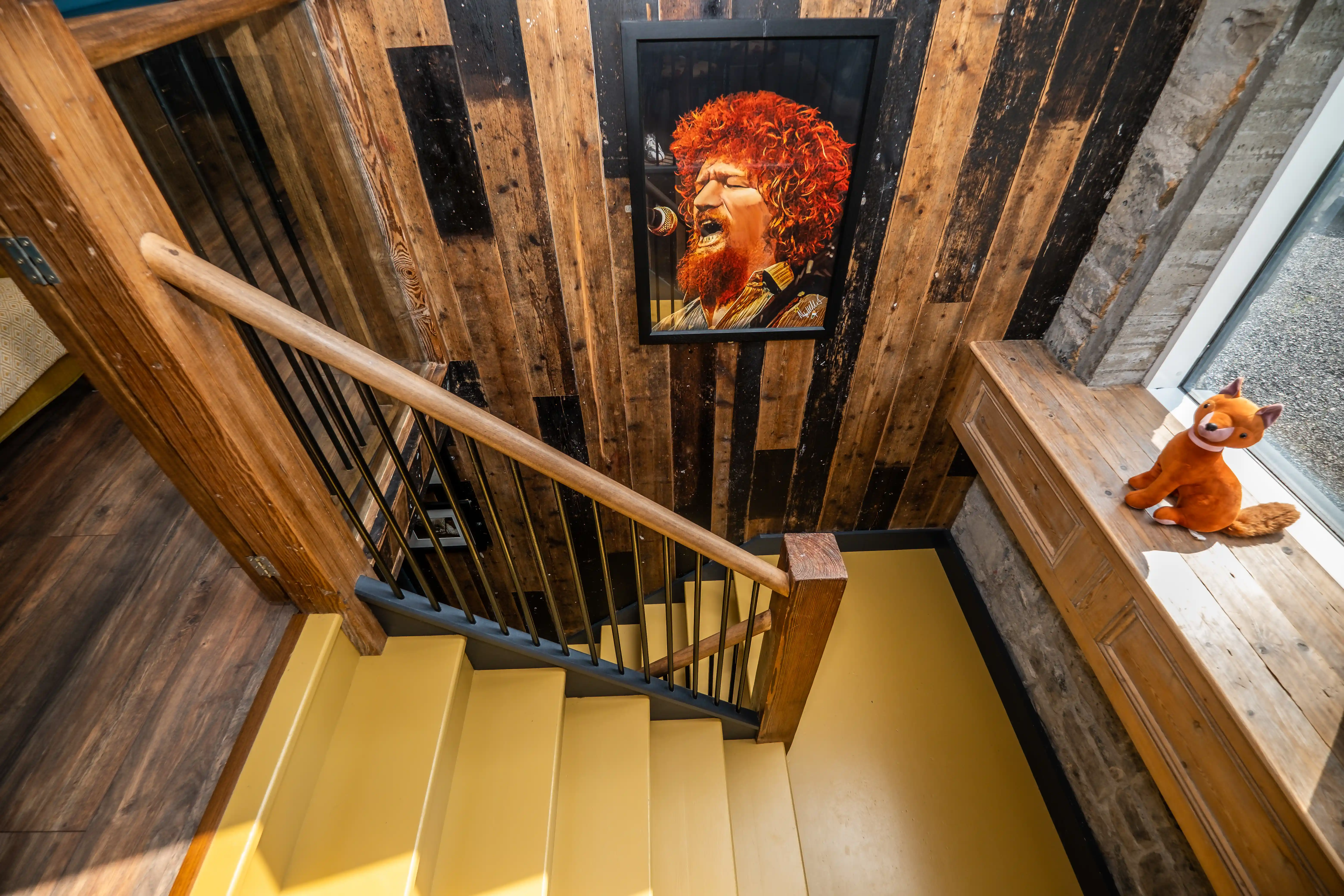 Stay At Bartholomew's Loft
Bartholomew's loft can sleep up to 5 guests. It has 2 bedrooms with 3 beds and 1.5 bathrooms. Kick back and relax in this calm, stylish upside-down space. This Irish loft is perfect for all occasions including romantic getaways, family breaks and groups get together. When you stay here you are surrounded by history with architectural and design heritage ranging from the 1700s right up to the 1980s. However this does not mean you will be stuck in some sort of time warp. WIFI is excellent and free, heating is zoned and timed and our Dimplex electric fire creates a fantastic ambiance in a few seconds.
Plan Your Trip!
Book Your Stay Through Air B&B
Stay at Johnsfort in Co Meath, Ireland.
Book With Airbnb
Follow the airbnb link to book Bartholomew's Loft at Johnsfort house and select the dates and duration you would like to stay. To make the most out of your stay, contact us to plan your guided holiday.
Contact Us
Amenities We Offer:
Johnsfort Ireland At Your Leisure want to ensure your stay is comfortable and relaxing. We provide the following amenities in Mariannes Cottage, Co Meath, Ireland.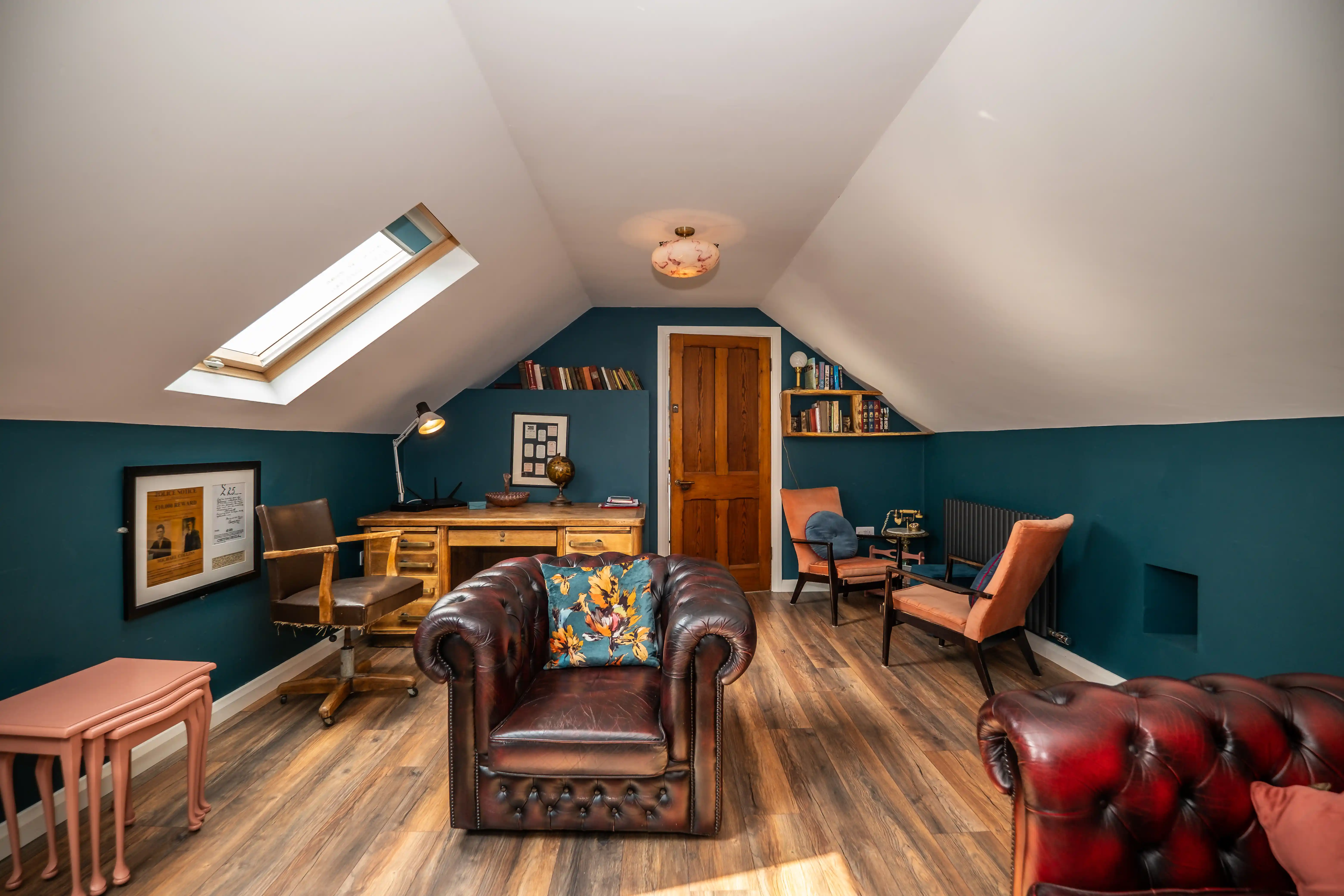 Upside Down Bright Living Space
The first thing of note in Bartholomew's Loft is that it is an upside down living space. The double and triple bedroom are on the ground floor as well as a WC and wetroom with beautiful encaustic tiles. Every nook and cranny tells its own story with parquet hall floor saved from a local cathedral and iconic mid century antiques and bright vibrant colours.
Book Bartholomew's Loft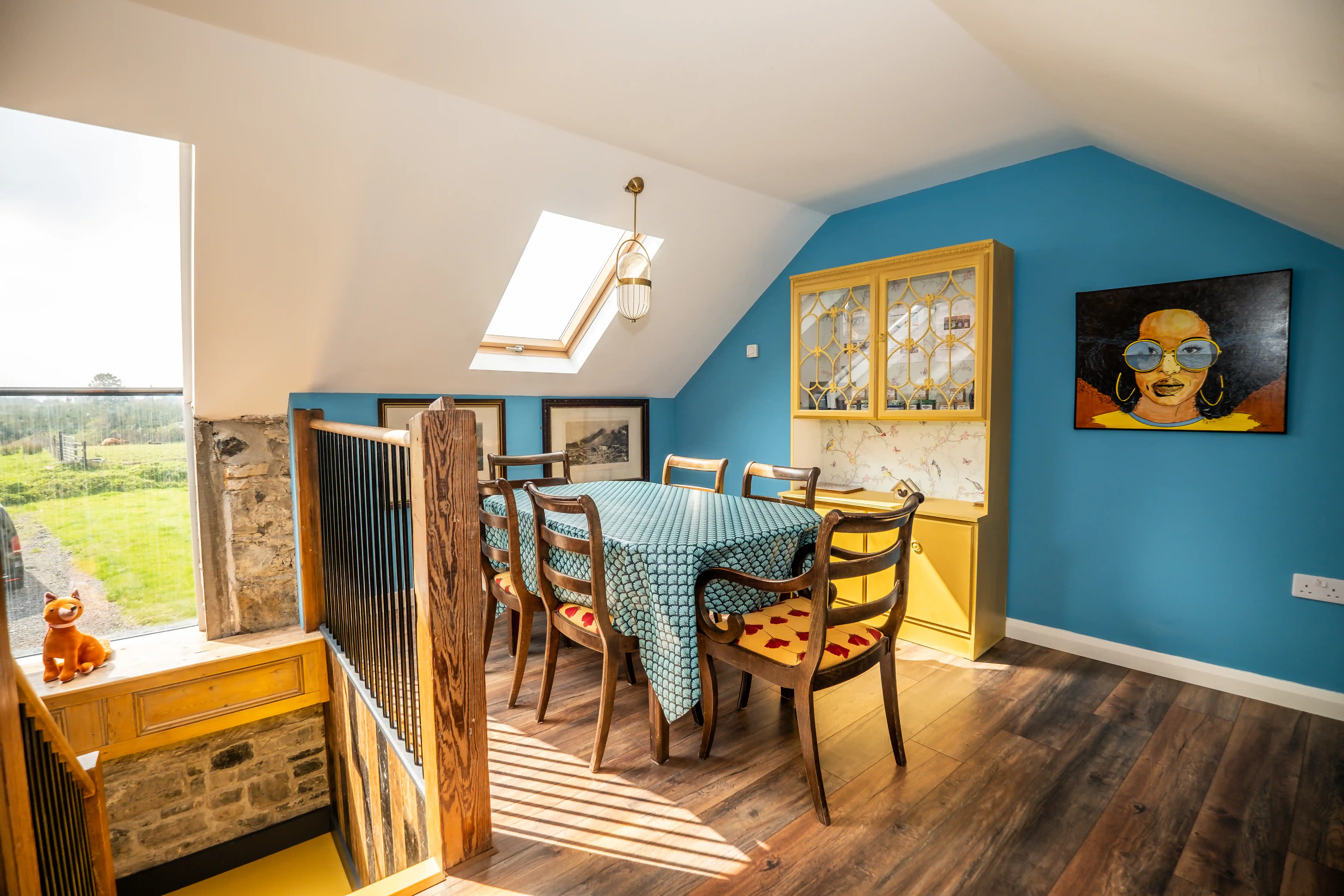 Speakeasy Style
Upstairs, a lofted ceiling! Views across the farmland with cattle and sheep grazing in the fields greet you with a real 1950's feel to the fully kitted out kitchen. Off the kitchen, setting the loft apart is the sitting room. With its ambient tones and Chesterfield suite it has a feeling of real luxury...a little secret perhaps like an old speakeasy that nobody else knows about. A place for a little glass of whiskey perhaps or a nice cup of tea, a chat or a good book.
Book Bartholomew's Loft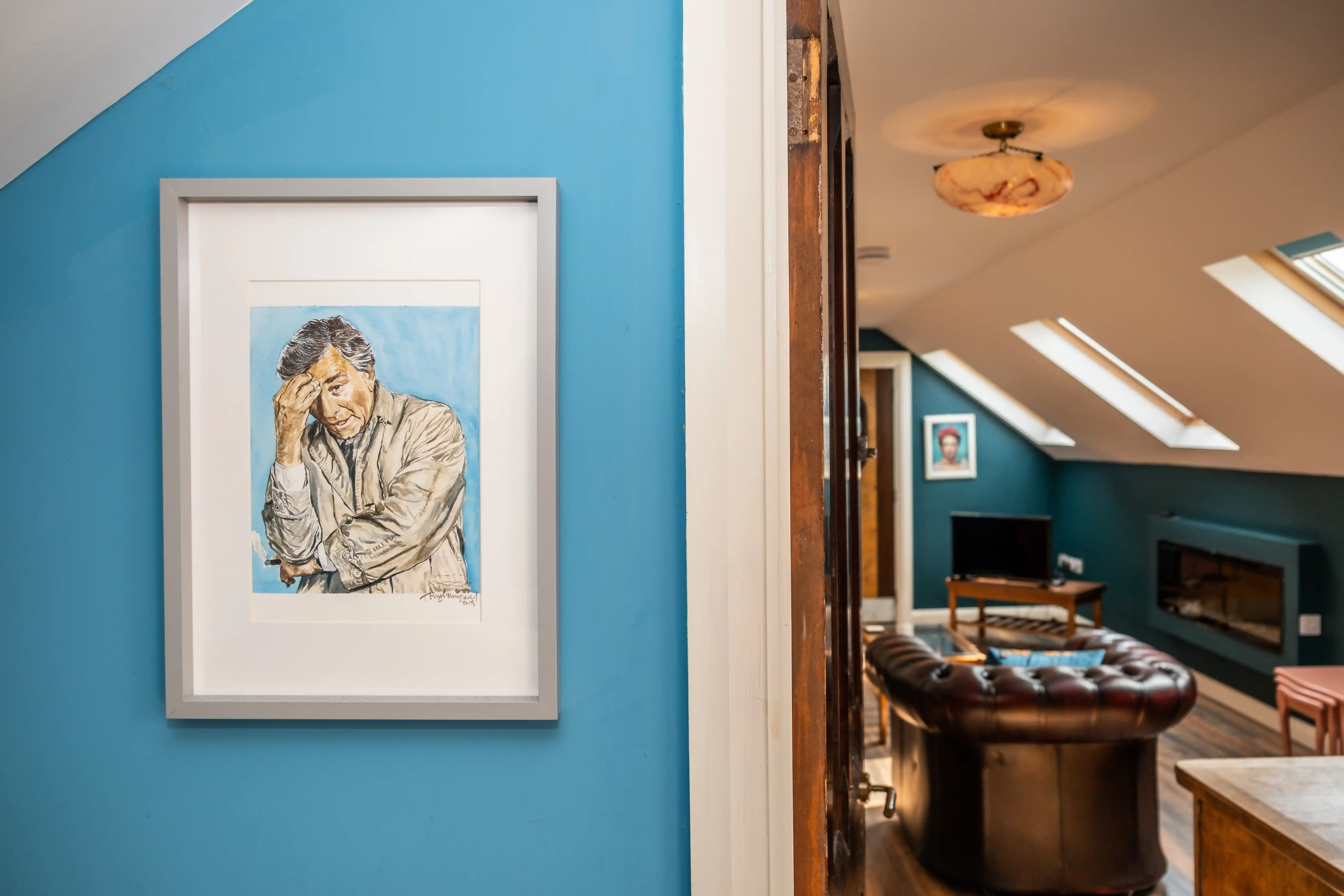 Antiques and Original Art
Throughout the loft you will find art and antiques that we have gone to great lengths to find. A mannequin, for hanging the dinner jackets from a local castle. Original artworks from Irish artists and real historic pieces are all here to enjoy. The desk or workstation, if required, is an original 1940's bankers desk with high speed broadband, We cannot wait to show both Bartholomew's Loft and Marianne Cottage to you.
Book Bartholomew's Loft